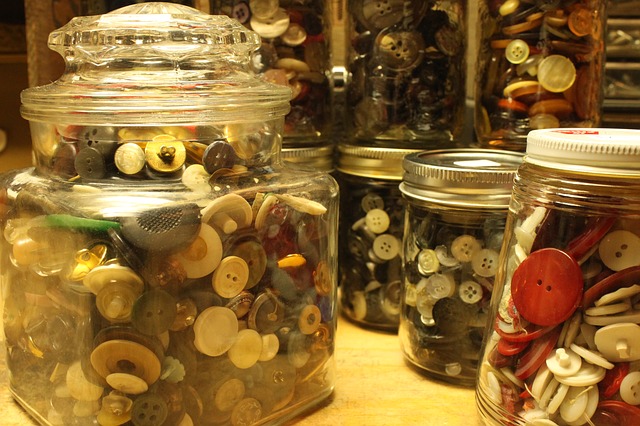 The "shabby chic" style of interior design has been a mainstay in home décor magazines for decades, and for a good reason: This quaint and charming style can be completely personalized to your interior decoration style, and it always provides a sense of uniqueness no matter your approach.
Whether you're looking for a crafting activity for a rainy day or want to cozy up your spaces with some antique-y DIY décor, there are so many quick and simple options that can create the exact rustic feel you're going for and make your home that much more inviting.
Mason Jar Vase or Planter
Most families already have some extra mason jars laying around or can easily grab a few for cheap at their local craft store. Though a mason jar can look perfectly rustic and chic as-is as a vase or with some soil as a planter, we recommend painting the jar white to create an even more classic antique feel.
You can place your Mason jar planters on a windowsill, on your kitchen table as a centerpiece, or anywhere else you desire a pop of color and coziness.
Decorative Farmhouse Gate Wall Art
There's nothing more rustic than farmhouse-inspired décor, and luckily, there are plenty of ways to bring a little bit of this classic, homey aesthetic to your space with extremely inexpensive crafts you can do at home. One of our favorites is the decorative farmhouse gate. It makes a perfect piece of décor to hang on any indoor or outdoor wall or door.
To create the façade of an old-fashioned farmhouse gate, find roughly seven thin boards of plywood of around six feet long (you can always cut down longer or thicker pieces depending on what's available near you). Then, you'll need a nail gun and nails or some wood glue.
Make sure all of your boards are the same length and width. Lay several boards down vertically, then place two pieces horizontally over the top and bottom. Place the last board across the others in a diagonal. You may have to cut down the ends of the diagonal piece so that it doesn't overlap with the horizontal pieces.
Fasten everything together with your nail gun or wood glue, and voilà! Tack on a small wreath to complete the look.
Snowflake Holiday Ornament Made of Buttons
Ever considered using your backyard twigs and spare buttons for a craft? Gather a few twigs of similar thicknesses and lengths. Then, glue them together to the center of a large clear button to make a snowflake shape. Flip the snowflake over and glue more buttons to each twig until you reach the ends.
You can place this rustic, eclectic snowflake decoration on your mantel or attach it to a piece of twine so it can hang from your tree this winter.
In Conclusion
Committing to a rustic décor style doesn't mean you have to break the bank—far from it! Check out these cheap DIY crafts to create a rustic, cozy feel in your home.